About BIRDS
---
We will be running a workshop called BIRDS - Bridging the Gap between Information Science, Information Retrieval and Data Science - which aims to foster the cross-fertilization of Information Science (IS), Information Retrieval (IR) and Data Science (DS). Recognising the commonalities and differences between these communities, the full-day workshop will bring together experts and researchers in IS, IR and DS to discuss how they can learn from each other to provide more user-driven data and information exploration and retrieval solutions. Therefore, we welcome submissions conveying interdisciplinary ideas on how to utilise, for instance, IS concepts and theories in IR and/or DS approaches to support users in data and information access. BIRDS will be collocated with the 43rd International ACM SIGIR Conference on Research and Development in Information Retrieval (SIGIR 2020) in Xi'an, China. The workshop will be held fully online all day on Thursday 30th July 2020.

We are pleased to announce Salton-award winner Nick Belkin and Carlos Castillo have agreed to provide keynote talks at the workshop. We are also pleased to have further invited talks by Riccardo Guidotti and Xi (Sunshine) Niu.
The overarching theme of the BIRDS workshop is to look at how Data Science (DS), Information Retrieval (IR) and Information Science (IS) can complement each other by applying a more holistic approach to these disciplines that go beyond traditional DS or IR or IS alone.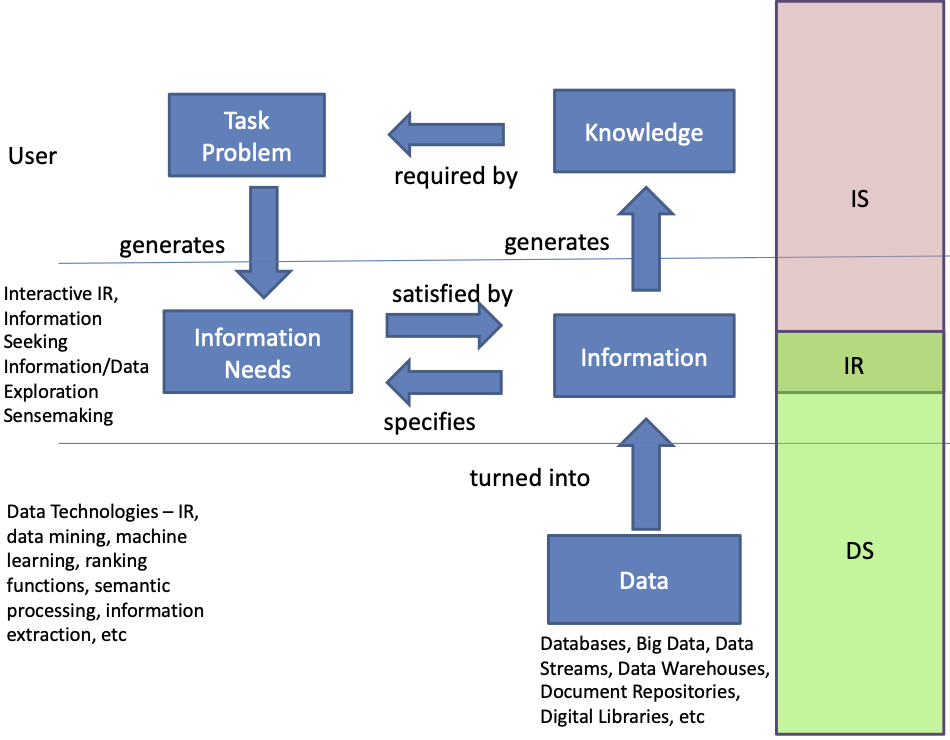 BIRDS aims at extending the scope of current research to provide a view on data and information in all its quantity and variety through investigating user preferences and interaction. The cross-fertilization of DS, IR and IS that we want to address in this workshop goes three ways. BIRDS will focus on the utilization of DS methodologies in IR and IS, e.g. by integrating data mining, database concepts, heterogeneous data, data analysis, exploration and visualization techniques to IR and IS. In addition, we will look at how user-oriented concepts and theories from IS, for instance, human-centric information seeking & searching, cognitive models (such as Information Foraging Theory or the Principle of Polyrepresentation), etc, can be applied to enhance and complement the data-driven approaches in DS and IR. Finally, we will also examine how IR models and theory can apply to IS and DS, e.g. by introducing the concepts of vagueness and uncertainty, inherent in many IR models, to DS and IS.

To this aim, relevant topics of the workshop will be, but are not limited to: